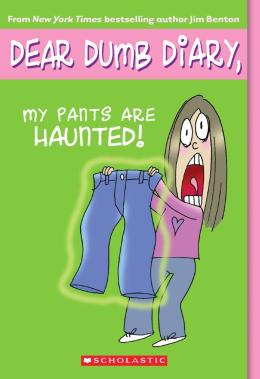 Dear Dumb Diary #2: My Pants Are Haunted!
Scholastic Inc | ISBN 9780439629058 Paperback
144 Pages | 5.25" x 7.57" | Ages 7 to 10

Dear Dumb Diary,

Anyway, Isabella said it wasn't the makeover that boosted Margaret's popularity and forced us down. It was the pants. She said it wasn't my loud "yahoo" in science that got me switched again so that I'm science partners with Known Goon, Mike Pinsetti. It was the pants. And she said it wasn't me that had done you-know-what all over Hudson Rivers. It was the pants!