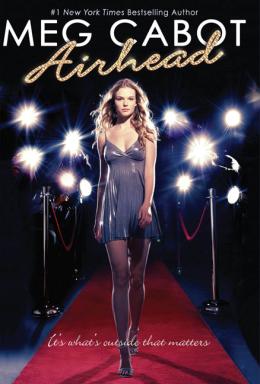 Airhead
Scholastic Inc | ISBN 9780545040525 Hardcover
352 Pages | 5.74" x 8.51" | Ages 12 & Up
Meg Cabot expands her huge fan base with this slightly darker, more mysterious novel - without losing any of her signature heart and humour.
EM WATTS IS GONE.
Emerson Watts didn't even want to go to the new SoHo Stark Megastore grand opening. But someone needed to look out for her sister, Frida, whose crush, British heartthrob Gabriel Luna, would be singing and signing autographs there -- along with the newly appointed Face of Stark, teen supermodel sensation Nikki Howard.
How was Em to know that disaster would strike, changing her, and life as she'd known it, forever?
Raves & reviews:
Praise for the Airhead Trilogy:
New York Times Bestseller
Publishers Weekly Bestseller
*"[A] far-fetched but rousing roller-coaster ride of a novel . . . This book is sure to fly off the shelves." -School Library Journal, starred review
"Bag the tiara and get out the gun . . . Cabot delivers." -Publishers Weekly
"[The] strong, amusing voice, the plot twists, and the possibility of romance will draw mystery and chick-lit readers alike." -Booklist
"Em's witty character keeps this read both grounded and fun." -Kirkus Reviews