Sleepy Bird
ISBN 9781338157857 Hardcover
32 Pages | Ages 3 to 5
See an excerpt

It's bedtime, but Bird wants to play! Sound familiar?
I AM NOT TIRED! WHY SHOULD I GO TO SLEEP?!
Bird's friends are getting ready for bed, but Bird isn't ready to sleep. His wings want to flap. His legs want to run. All of him wants to play. "Whee!" says Bird. "It's party time!" He tries to coax his pals into joining his fun, but they are tired and want to sleep. They offer to settle Bird with their bedtime rituals — reading a book, cuddling a stuffed animal, singing a lullaby — but he just ramps UP with every suggestion.
Finally, after exhausting all possibilities and tiring himself with a signature meltdown, he collapses into slumber. . . at least for a little while.
Spirited kids and exhausted parents will laugh their way to happy dreams in this hilarious and relatable take on bedtime, which  as only the witty and warm Jeremy Tankard could create.
Excerpt: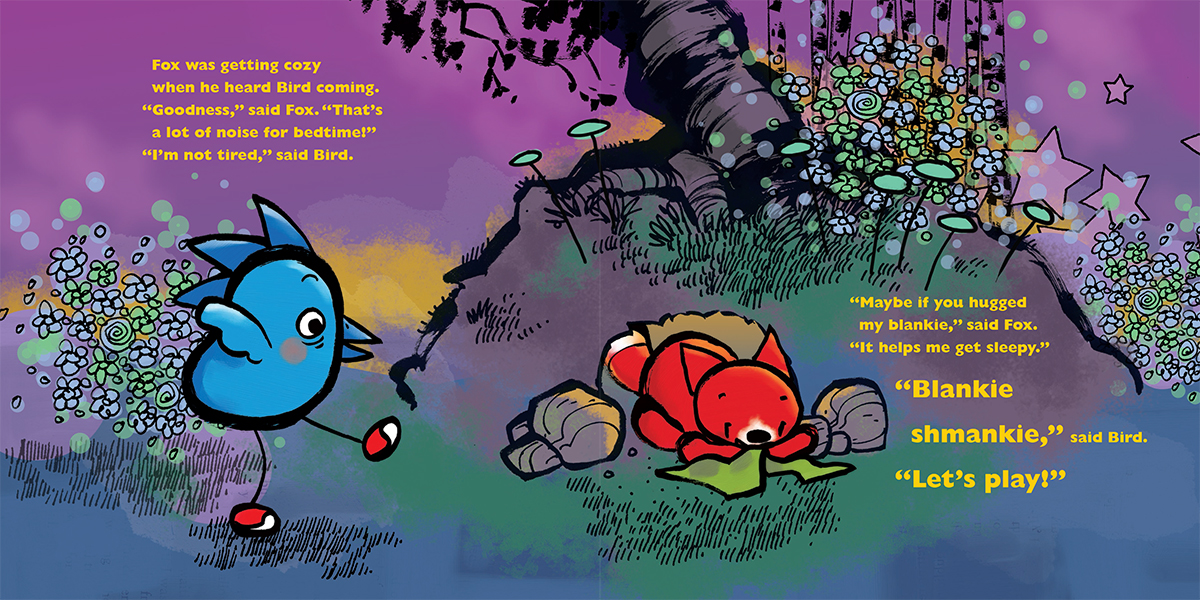 Praise for Hungry Bird:
 "Fans of the other Bird books (Boo Hoo Bird, Grumpy Bird) will delight in this latest addition to the series, which contains all the Tankard hallmarks readers look forward to: visually stimulating graphics, endearing characters, and expert comic timing." —Quill & Quire
Praise for Grumpy Bird:
"Whimsical and funny . . . Keep this energetic picture book in mind for wee storytime members." —Kirkus Reviews
Praise for Boo Hoo Bird:
* ". . . kids and adults will laugh in spite of themselves . . . the theme of friendship coupled with Tankard's whimsical visuals make [this] an ideal book for storytime." —Quill & Quire, starred review
Awards
Commended, Best Books for Kids and Teens, Canadian Children's Book Centre, 2018
Commended, Resource Links, Best of the Year, 2018
Rights Sold
English (Asia) - Scholastic Asia
English (US) - Scholastic Inc.
French (N. Amer.) - Éditions Scholastic
Turkish - Arkadas
Selling Points
Latest book in series featuring the over-the-top antics of the grumpy but lovable Bird.
A hilarious and relatable take on bedtime.
As always, Bird's loyal friends help him get through another crisis.