How Much Does Your Head Weigh?
by Marg Meikle, illustrated by Tina Holdcroft
ISBN 9781443100472 Paperback
ISBN 9781443182454
432 Pages | Ages 9 to 12
See an excerpt

An updated reissue of the bestselling title, with over 300 amazing facts!
Why is 13 unlucky? Do twins have the same DNA? Why is it called a funny bone? Do animals dream? Why can't you tickle yourself?
This bind-up of three popular books, You Asked for It!, Funny You Should Ask and Ask Me Anything!, is now updated! This edition includes 300 wacky but informative facts for curious kids with 142 equally funny illustrations. Much of the content was inspired by actual questions from kids!
Excerpt: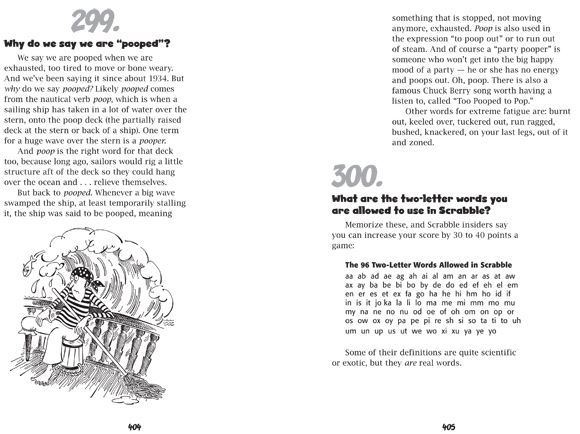 Rights Sold
English (India) - Scholastic India
English (US clubs) - Scholastic Inc.
Chinese Simplified - Shanghai Joint Publishing Co.
Selling Points
The success of the three original books make this bindup a must-have for kids who want to "know it all."
Kids LOVE these books. An excellent choice for reluctant boy readers.
An omnibus of over 300 facts with a hot new cover, a catchy new title and index.
Crossover title that adults will love reading too.