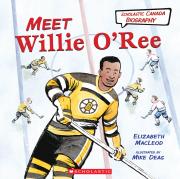 Scholastic Canada Biography: Meet Willie O'Ree
by Elizabeth MacLeod, illustrated by Mike Deas
ISBN 9781443175616 Hardcover
32 Pages | 9" x 9" | Ages 4 to 8
See an excerpt

Meet Willie O'Ree—the NHL player who broke down barriers on and off the ice.
Growing up in Frederiction in the 1930s, Willie was a top all-around athlete — but the sport he loved most was hockey. On January 18, 1958, Willie became the first black player in the NHL. To get there, he had faced racism and an injury that would have ended most hockey careers. And playing in the NHL was only the start of his incredible career.
Because Willie believed in hard work... and helping others.
Excerpt: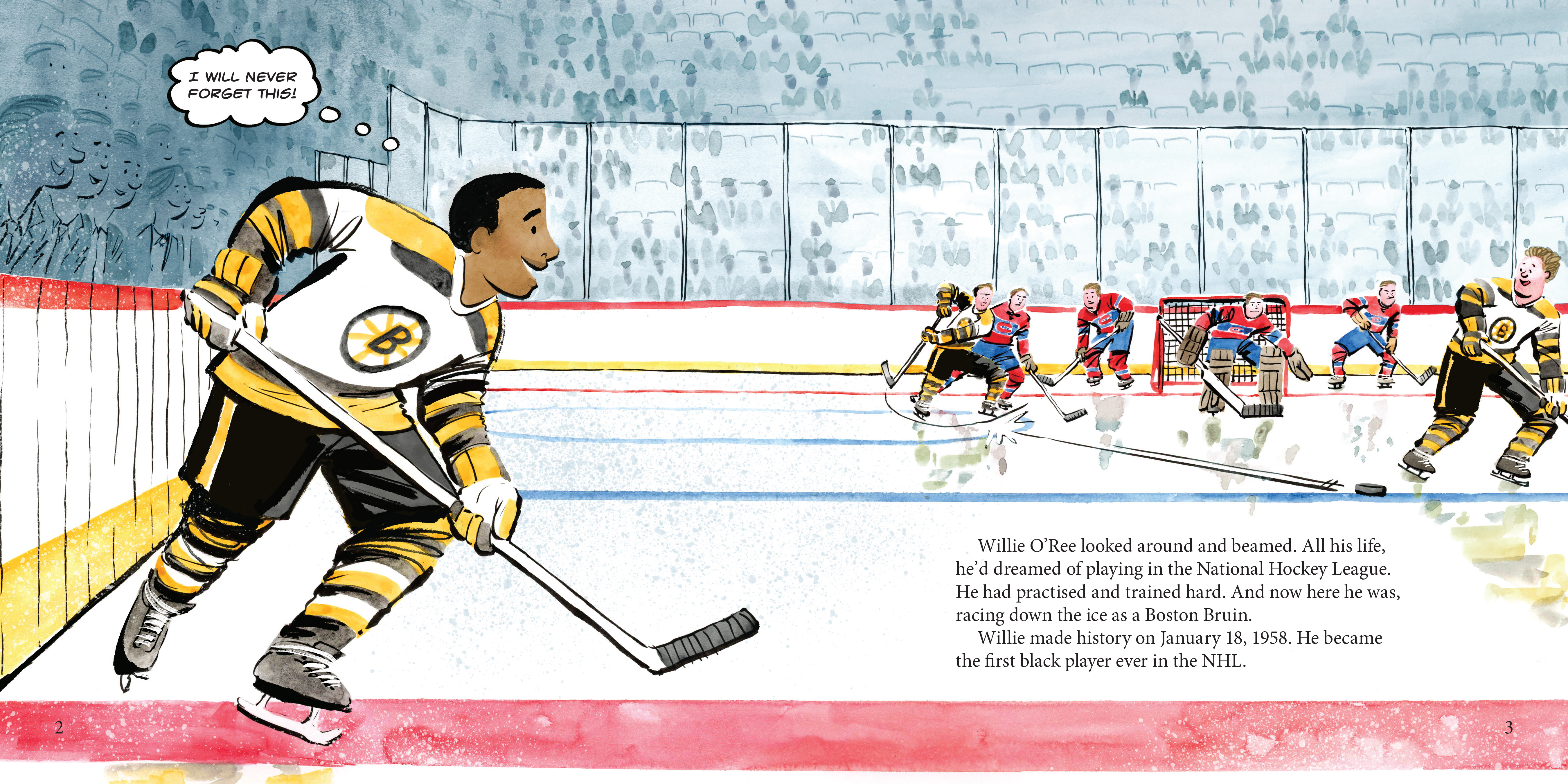 Awards
Commended, OLA Best Bets, 2020
Commended, Best Books for Kids and Teens, Canadian Children's Book Centre, Starred Selection, 2020
Extras
Rights Sold
French (N. Amer) - Éditions Scholastic
Selling Points
Willie O'Ree has been called the" Jackie Robinson of hockey" and is a role model to many athletes
He currently serves as the NHL's Director of Youth Development and as an ambassador for NHL Diversity.
The Willie O'Ree Community Hero Award was recently introduced by the NHL.
This lively new biography series is unlike anything available to Canadian children today — lively, colourful and a great introduction to larger issues.