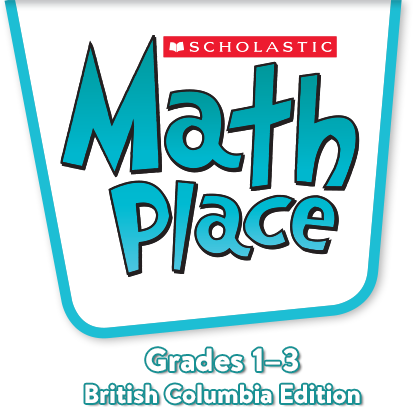 Make Your Classroom a Math Place
Hear what Math Place lead author, Diane Stang, has to say about the program.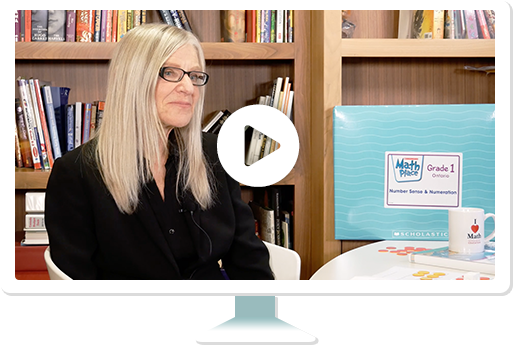 Limited-time, early-adopter special. 50% off Grade 1 Number & Operations.
Math Place is a comprehensive classroom resource that focuses on balanced instruction through conceptual understanding and foundational math skills.
It includes embedded teacher support in every lesson, built-in assessment opportunities through observations and conversations, as well as three-part lessons that outline actual prompts for teachers to ask and highlight key math features.
Differentiation is also built right into the lessons as well as growth mindsets and building student confidence in math through math talks and using spatial reasoning to achieve student success.
About Math Place
100% match to redesigned B.C. Curriculum
3 modules per grade: Number & Operations, Spatial Sense, and Patterns & Relations/Statistics & Probability
Embedded professional learning: math content knowledge, recent research, assessment criteria, and First Peoples perspectives are woven throughout teaching materials
Purposeful discussions and 'math talks' in every lesson
Promotes positive attitudes and growth mindsets towards math
Focuses on balanced instruction
Conceptual understanding to proficiency with computations and skills
Guided, shared, independent instruction in three-part lessons
Problem solving, meaningful math talk, independent practice
Connecting concrete, pictorial, and symbolic representations
Big and little book version

Teacher's Guide, print and digital teaching support

Read aloud texts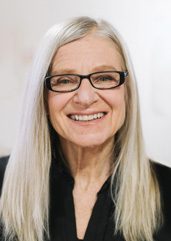 Lead Author for Math Place

Diane Stang

Diane Stang has been an educator for over 40 years, working in various roles in the classroom, at the ministry level, and now as National Math Consultant and Lead Author of Math Place. Her tried and true classroom-tested lessons coupled with her practical approach to math empowers teachers to teach math in an authentic, meaningful way. Diane integrates professional development in every part of the resource—weaving in First Peoples Perspectives, building growth mindsets, "math talks", spatial reasoning, visualization, and a balanced math approach to meet the needs of all students.
Testimonials
Tamara D., Grade 1 Teacher Great activities. Lots of hands on. Love the use of outdoor activities. Love that the activities use manipulatives, but are easy to implement and require little prep. Love the use of literature links. It is a very flexible resource, which I like.
Katie M., Grade 1 Teacher "I think this is an excellent resource and I would highly recommend it to Grade 1 teachers. I feel that it includes everything necessary for teachers to be successful."
T. Hildebrandt "I love the Aboriginal perspectives shared through the images in the big book – it's such an authentic way to weave it in…The research included (in the Teacher's Guide) is really critical and I appreciate how easy it is to read and understand–it's empowering!"