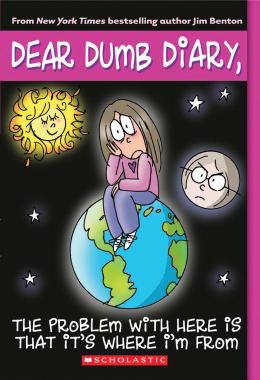 Dear Dumb Diary #6: The Problem With Here Is That It's Where I'm From
Scholastic Inc | ISBN 9780439796224 Paperback
128 Pages | 5.27" x 7.58" | Ages 9 to 12

When a sewage line bursts in another school, that school district starts sending kids over to Mackerel Middle School. That's when "she" shows up. "She" is friendly, fabulous, smart, totally talented, and an all-around amazing individual. "She" is more brilliantly diabolical than Isabella, as blindly loyal as Stinker, and even harder-to-resist than Angeline. It's enough to make Jamie throw up a little. And she just can't help but wonder: Is it humanly possible for a girl to be more perfectly perfect than the most perfect girl in the world?