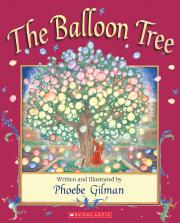 The Balloon Tree
ISBN 9780439961875 Paperback
ISBN 9780439956185 Mixed media product
32 Pages | 8.39" x 10.34" | Ages 5 to 8
See an excerpt

Balloons! They are the favourite playthings of Princess Leora. When her father, the king, goes to a neighbouring kingdom to participate in a tournament, he tells Leora to signal him with balloons if anything goes wrong. But the archduke, planning to take over the kingdom, promptly locks the princess in her room and orders all the balloons in the kingdom to be popped.
With the help of a wizard and a boy with the only balloon left in the kingdom, Leora is able to plant a balloon tree that blossoms into thousands of balloons. But will it be in time to save the kingdom?
Excerpt: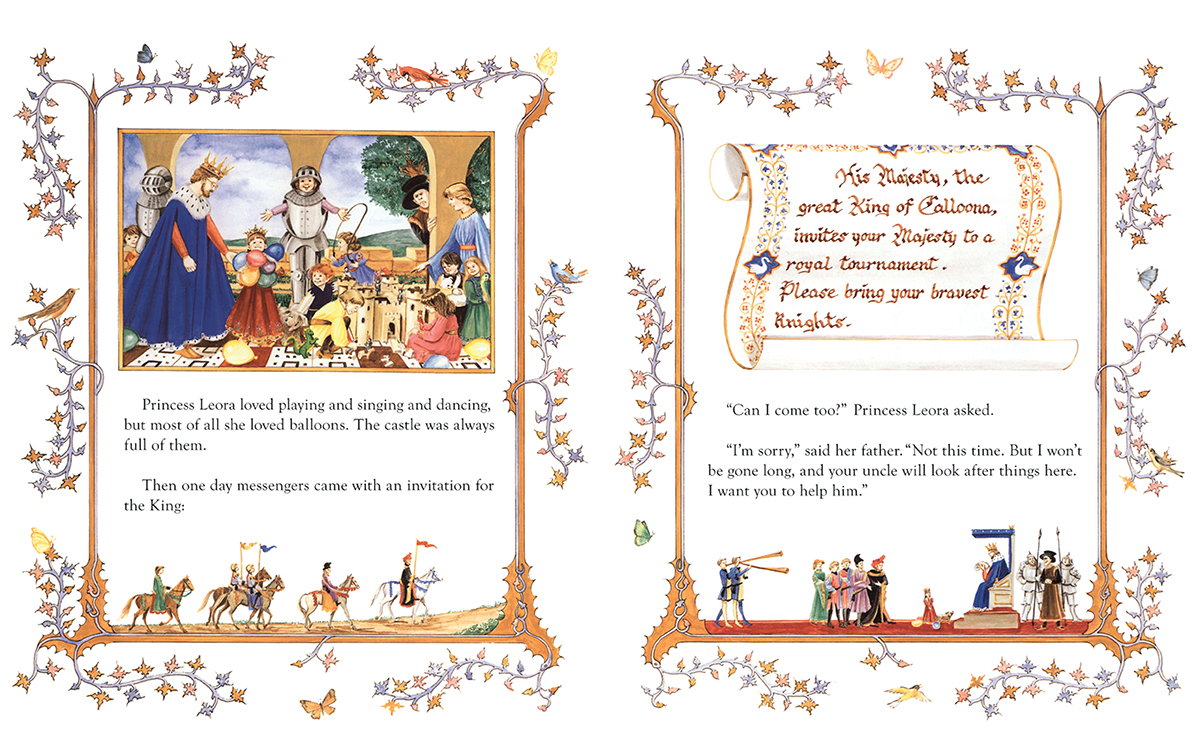 "Phoebe Gilman has written and illustrated a very attractive book with an appealing story about a very capable and spirited girl. The illustrations are full of life and colour...Highly recommended!" - CM Magazine
"Phoebe Gilman not only knows how to draw a good story, she knows how to write it well and draw it superbly." - Canadian Children's Literature
Awards
Commended, Today's Parent, 100 BEST Canadian kids' books of all time, 2015
Commended, Best Books for Kids and Teens, Canadian Children's Book Centre, Starred Selection, 2006
Commended, Canadian Children's Book Centre, Our Choice, 2006
Rights Sold
English (Korea) - JY Books
English (US) - Sky Pony Press Press
French (N. Amer.) - Éditions Scholastic
Hebrew - Ma'ariv
Turkish - Arkadas
Selling Points
Phoebe Gilman is one of Canada's best-selling creators of picture books.
The story, coupled with rich illustrations, has continual appeal.