The Little Knight Who Saved the Day
by Gilles Tibo, illustrated by Geneviève Després
ISBN 9781443190381 Paperback
32 Pages | Ages 3 to 8
See an excerpt

The Little Knight learns that there is always room for more than one hero!
In a magical kingdom far away, there is a little knight who's ready to conquer the day! When he hears someone calling for help, he rushes to the rescue. But soon enough, he discovers that someone else — someone faster — has already saved them. What's worse is that it happens again! And again! Our favourite hero starts to realize that there's another knight in the kingdom. Will he be able to get over his pride when a tricky situation arises?
This charming installment in the Little Knight series is the perfect opportunity for readers to explore the themes of pride and co-operation. The wonderful scenes depicted by Geneviève Després are full of humorous details to pull readers into the story.
Excerpt: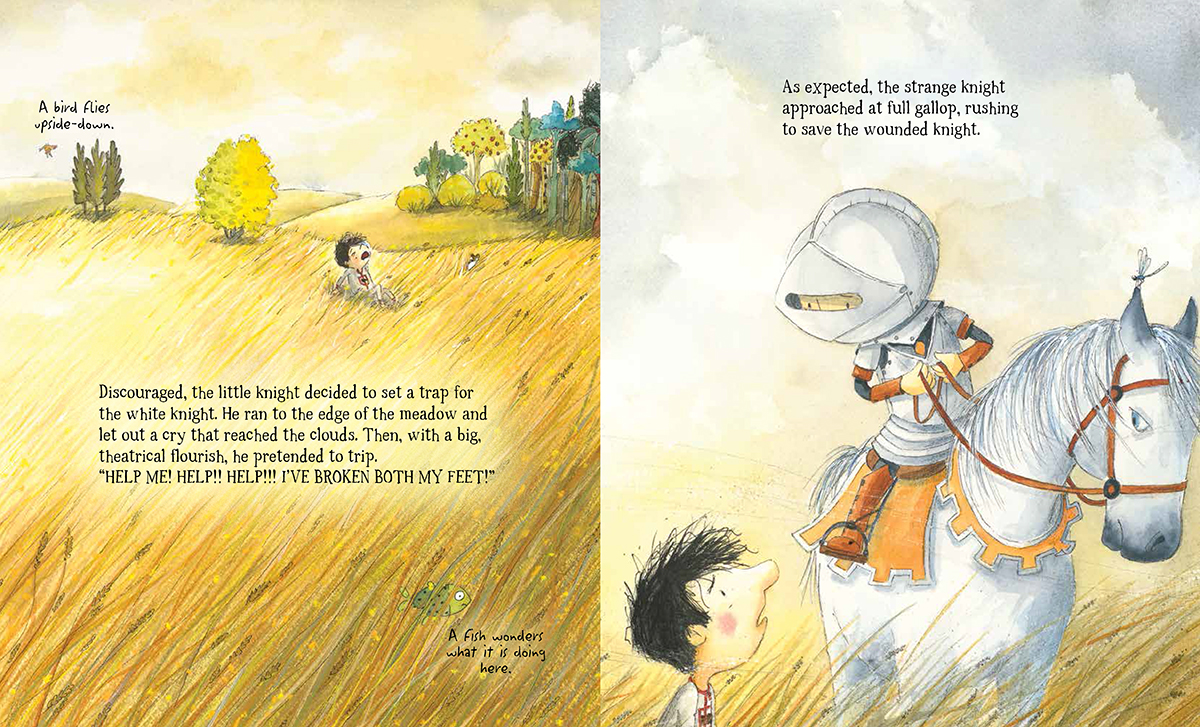 Rights Sold
French (N. Amer.) - Éditions Scholastic
Selling Points
A story featuring a strong female character in a non-traditional role.
Stories about forming friendships in spite of our differences and initial impressions are timely.
Teamwork and collaboration are strong themes for this age group.
The fourth book featuring our adorable chocolate-loving little knight.
Funny captions in the illustrations add an extra layer of interest and interactivity.