Le pire livre du monde (The Worst Book Ever)
by Elise Gravel
ISBN 9781443176057 Hardcover
48 Pages | Ages 4 to 10
See an excerpt

As the world's most boring tale unfolds, a trio of skeptical creatures beg to change the narrative!
A brave prince and a beautiful princess meet. The princess is attacked by a monster, the prince defeats the monster. The prince and the princess fall in love, and all is well in the kingdom. But not everyone is happy!
A spider, a dust bunny and a blob read along as this tired tale is told and they share their astute and funny insights on all that makes the story absurd. They roll their eyes at the gender stereotypes, shake their heads at the lack of diversity and gasp at the spelling errors. And they are nearly bored to death by the excruciating, slow plotline.
Although readers can walk away, these poor self-aware creatures are stuck in the book. But they are determined to make the most of it, or at least have a little fun trying!
Excerpt: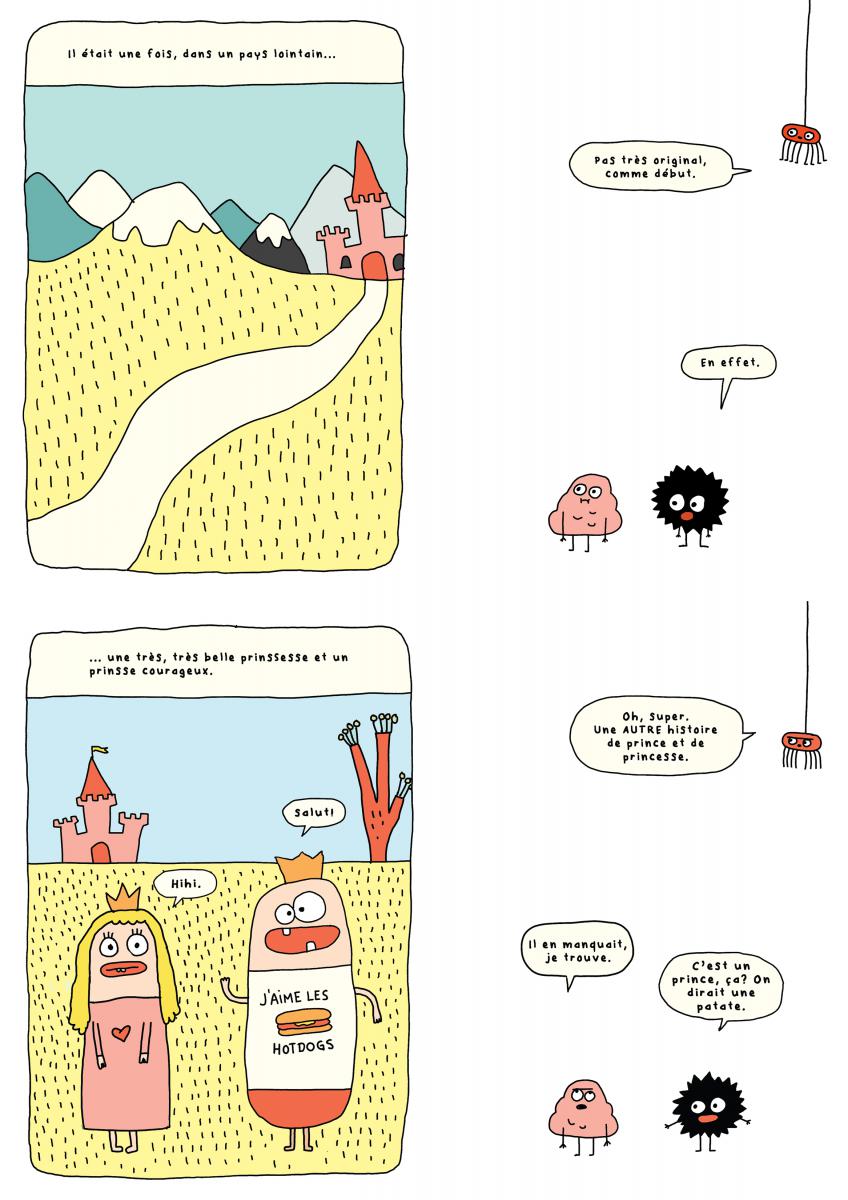 Rights Sold
Catalan - Baracnova
French (N. Amer) - Éditions Scholastic
French (exluding N. Amer.) - Alice Éditions
Hebrew - Korim
Spanish - Anaya
Selling Points
Elise Gravel's humour and light touch make her one of the most exciting comic artists for kids today.
Laugh-out-loud funny story featuring goofy, loveable and sassy characters.
Casual, subtle tone perfectly conveys important teachable moments.