Everybody!
by Elise Gravel
ISBN 9781443191678 Hardcover
32 Pages | Ages 3 to 8
See an excerpt

An exploration of empathy and unity – featuring Elise Gravel's signature quirky monsters!
Everybody is unique and different. But we are all more similar than we think. Just like you:
Everybody has fears.
Everybody has moments of joy . . . and moments of sadness.
Everybody makes mistakes . . . and can fix them.
And, just like you, everybody needs to feel safe and valued.
From beloved children's author Elise Gravel comes a reassuring picture book, perfect for trying times.
Excerpt: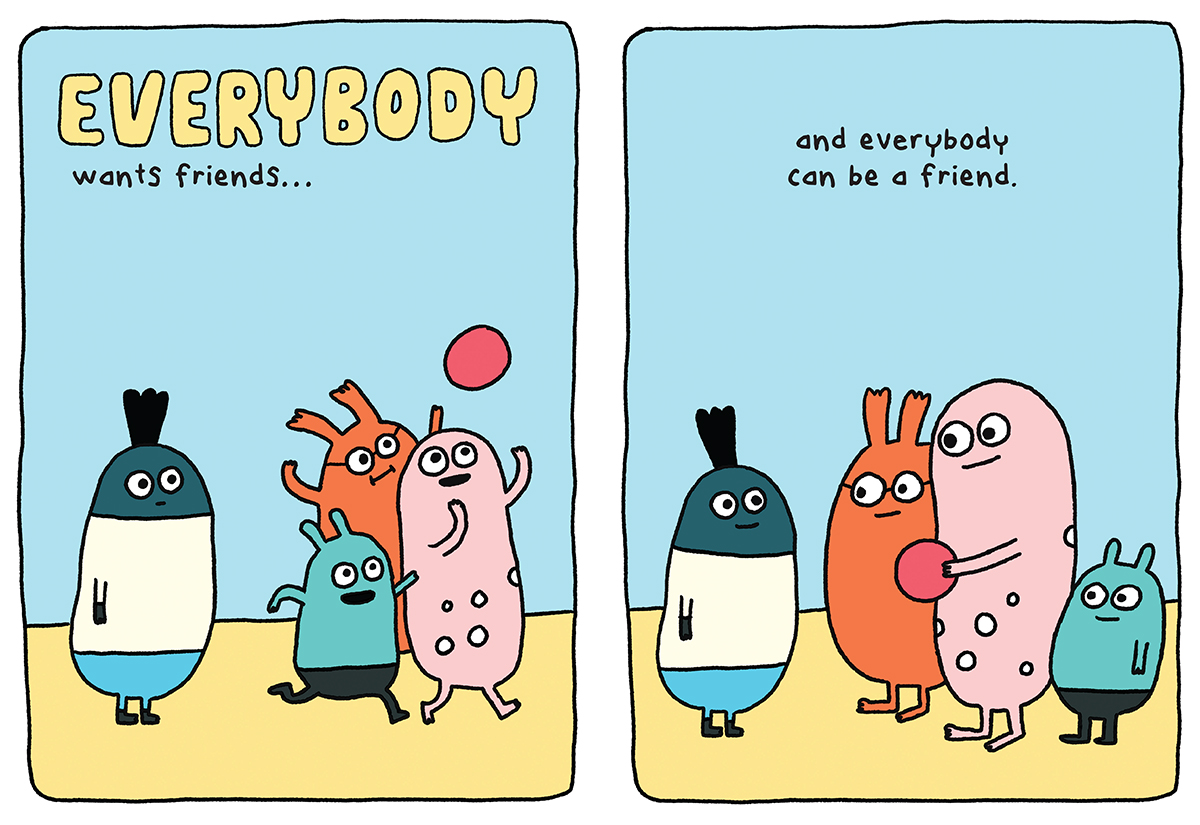 Rights Sold
English (Australia/NZ) - Scholastic New Zealand
English (Asia) - Scholastic Asia
English (US) - Scholastic Inc.
French (N. Amer.) - Éditions Scholastic
French (World excl. N. Amer.) - Hachette
Selling Points
Endearingly illustrated with Elise's signature quirky monster characters.
Important, timely themes of empathy and unity are portrayed in a way we can all relate to.
Appeals to young and old, and can be shared in countless many settings.