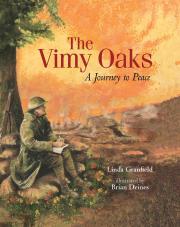 The Vimy Oaks
by Linda Granfield, illustrated by Brian Deines
ISBN 9781443148504 Hardcover
36 Pages | 9.23" x 11.2" | Ages 7 to 12
See an excerpt

A soldier, a handful of acorns — and a hundred-year legacy of hope, remembrance and renewal.
"I am writing seated at the foot of a large oak," wrote Leslie Miller in his diary in 1916, while war raged around him. Little could this Canadian soldier have imagined how future generations would come to enjoy the majestic oak trees he grew after his return to Canada.
Standing amidst the devastation of war, Leslie picked up a handful of acorns and mailed them home, where they were nurtured. This small but amazingly hopeful act continues to be felt just as powerfully today, one hundred years after the Battle of Vimy Ridge. The living legacy of Leslie Miller's "Vimy Oaks" inspires hope as the world remembers and honours the soldiers who served in the First World War.
DATES TO REMEMBER

April 9, 2017: 100th anniversary of the Battle of Vimy Ridge
November 11, 2018: 100th anniversary of the end of WWI
Excerpt: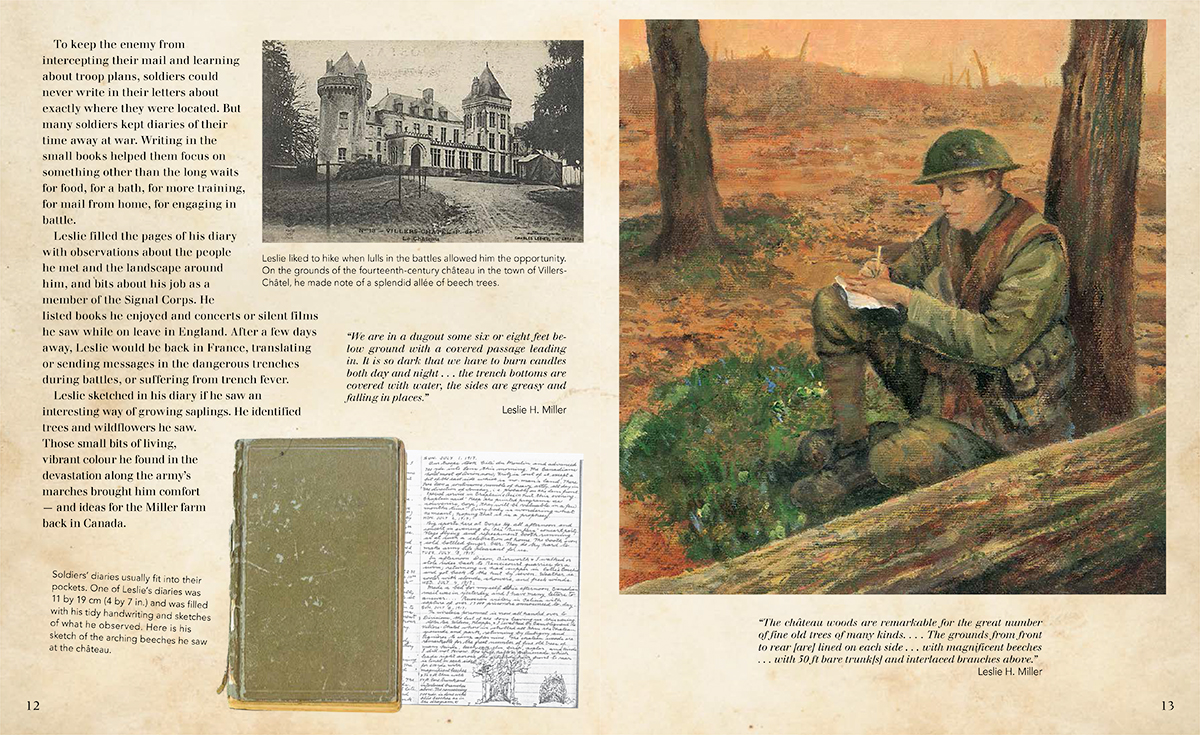 Awards
Short-listed, Rocky Mountain Book Award (Alberta Children's Choice), 2019
Short-listed, Hackmatack Children's Choice Award (Atlantic Canada), 2018
Short-listed, OLA Silver Birch Express Award, 2018
Short-listed, Red Cedar Award (BC Young Readers' Choice), 2018
Commended, Best Books for Kids and Teens, Canadian Children's Book Centre, Starred Selection, 2017
Commended, Resource Links, Best of the Year, 2017
Extras
Rights Sold
Rights sold: French (N. Amer.) – Éditions Scholastic
Selling Points
Timed to coincide with the centenary of the Battle of Vimy Ridge.
Granfield's reputation as an author is stellar.
The book does not glorify war but shows both humanity and nature's remarkable ability to regenerate after the devastation of war.
Strong crossover potential to teen and adult readers.