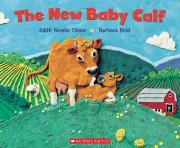 The New Baby Calf
by Edith Newlin Chase, illustrated by Barbara Reid
ISBN 9781443157445 Paperback
32 Pages | 10.05" x 8.31" | Ages 3 to 8
See an excerpt

A fresh new look for the first picture book to feature Barbara Reid's signature Plasticine artwork!
First published in 1984, this heartwarming story about a new baby calf's first seasons, and the mother cow that loves him through all of his first steps, is a true Canadian classic. It has the added distinction of being the first book to feature the award-winning artwork style of Barbara Reid!
Now, with a fresh new cover, Edith Newlin Chase's beautiful poem, can be introduced to a new generation of mothers and babies, celebrating the simple, unconditional nature of parental love.
Excerpt: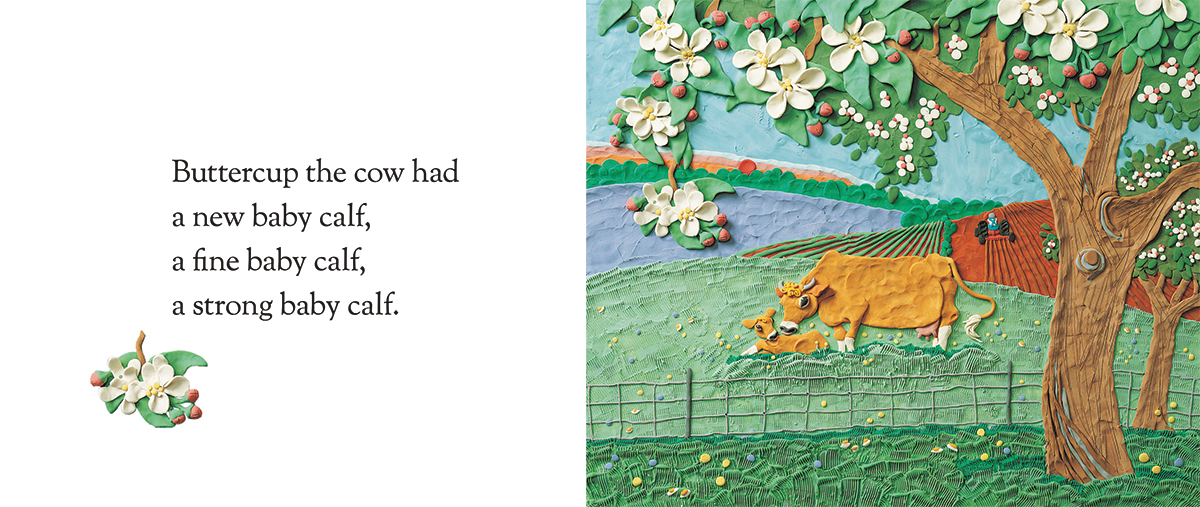 Rights Sold
English (Australia) - Scholastic Australia
English (NZ) - Scholastic New Zealand
French (N. Amer.) - Éditions Scholastic
Selling Points
This classic book is ideally suited to the board book format, with simple, repetitive text and vibrant illustrations.
Barbara Reid's distinctive style is immediately recognizable.
The themes of mothers and babies, growing up, and farmyard animals always delight very young children.
Barbara Reid's other board books: the Zoe board books, Read Me a Book, and Sing a Song of Mother Goose, have all been bestsellers.