Scholastic Canada Biography: Meet Willie O'Ree
by Elizabeth MacLeod, illustrated by Mike Deas
ISBN 9781443175616 Hardcover
32 Pages | Ages 4 to 8
See an excerpt

Meet Willie O'Ree—Hockey Hall of Famer and a trailblazer for diversity on and off the ice!
On January 18, 1958, Willie O'Ree made history as the first black player in the NHL when he suited up with the Boston Bruins against the Montreal Canadiens. O'Ree went on to play a total of 45 games with the Bruins, a remarkable achievement considering what he overcame to get there. In addition to dealing with racism, bigotry and name-calling, Willie lived with a secret disability: he was blind in one eye — a fact he had to keep to himself, or he'd never play in the NHL. Thanks to his relentless positivity and love of the game, Willie's time with the Bruins was only one of his many achievements in hockey. The Scholastic Canada Biography series aims to introduce young readers to remarkable Canadians whose lives and contributions have shaped our country and led the way for others to follow in their footsteps.
Excerpt: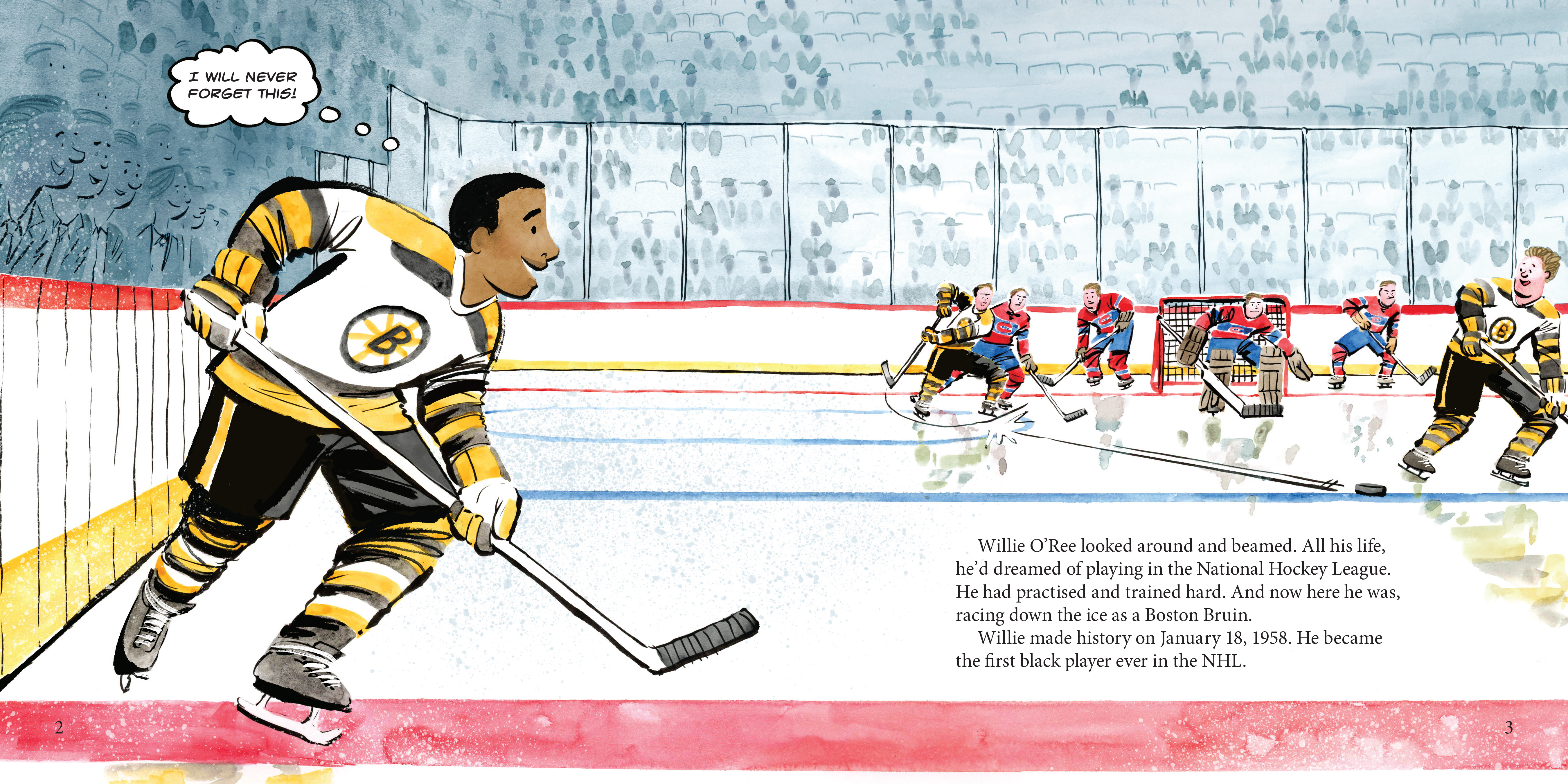 Awards
Commended, Best Books for Kids and Teens, Canadian Children's Book Centre, Starred Selection, 2020
Rights Sold
French (N. Amer) - Éditions Scholastic
Selling Points
Willie O'Ree has been called the" Jackie Robinson of hockey" and is a role model to many athletes
He currently serves as the NHL's Director of Youth Development and as an ambassador for NHL Diversity.
The Willie O'Ree Community Hero Award was recently introduced by the NHL.
This lively new biography series is unlike anything available to Canadian children today — lively, colourful and a great introduction to larger issues.