Hockey Superstars: 2020-2021
by Paul Romanuk
ISBN 9781443182669 Paperback
48 Pages | Ages 5 to 18
See an excerpt

Seventeen of the NHL's superstars are profiled, with full-colour photos, bios, previous-season stats, and pull-out interview quotes. Hockey Superstars also includes fill-in pages for season stats and a Countdown to the Cup playoff bracket, referee signals, awards, top draft picks and more!
It's a must-have for any hockey fan heading into the next exciting season!
THE 2020–2021 EDITION FEATURES:
Mathew Barzal, NY Islanders
Jordan Binnington, St. Louis
John Carlson, Washington
Kyle Connor, Winnipeg
Leon Draisaitl, Edmonton
Jack Eichel, Buffalo
Connor Hellebuyck, Winnipeg
Quinn Hughes, Vancouver
Tristan Jarry, Pittsburgh
Nathan MacKinnon, Colorado
Elias Lindholm, Calgary
Cale Makar, Colorado
Auston Matthews, Toronto
Connor McDavid, Edmonton
Artemi Panarin, NY Rangers
David Pastrnak, Boston
Steven Stamkos, Tampa
Shea Weber, Montreal
Excerpt: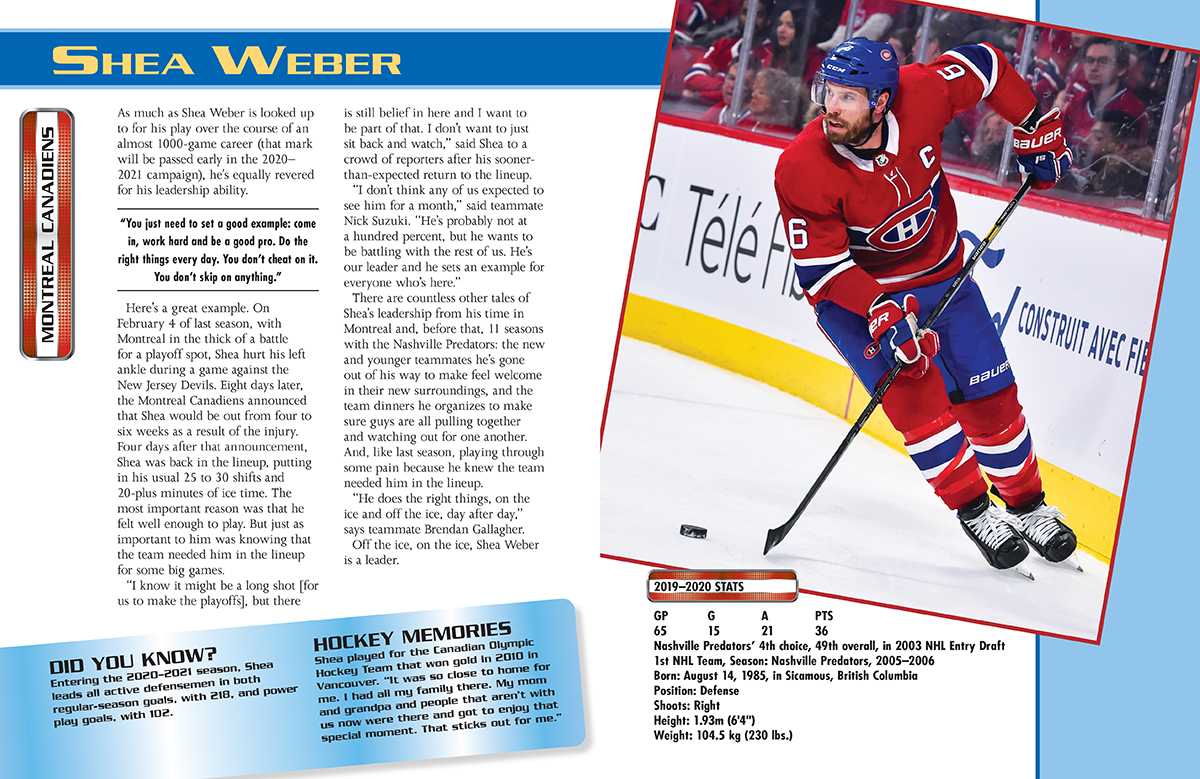 Rights Sold
French (N. Amer) - Éditions Scholastic
Selling Points
Cool action shots of today's best and most popular hockey players, plus player stats, awards, and more!
Fill-in pages allow young fans to track their favourite team through the season – and the playoffs!
Paul Romanuk is well known to young hockey fans for his radio and TV work.