Fast Friends
by Heather O'Connor, illustrated by Claudia Dávila
ISBN 9781443170406 Paperback
32 Pages | Ages 3 to 8
See an excerpt

Every child has a voice — if we take the time to listen.
In this appealing, energetic picture book, two kids with different challenges and strengths find they are just what the other needs to navigate classroom life.
Tyson does everything fast — so fast he often disrupts the class. His teacher is always saying, "Too fast, Tyson!" And often he ends up playing all alone. Suze, the new girl, is nonverbal with special needs. Sometimes her classmates don't know what those needs are.
But Tyson understands. Taking the time to interpret her cues, Tyson forms a special friendship with Suze, and teaches his classmates what it means to listen and understand others.
Claudia Dávila's bright, energetic art captures the joy of moving at your own speed and connecting with a friend who can ride alongside.
Extras:
Excerpt: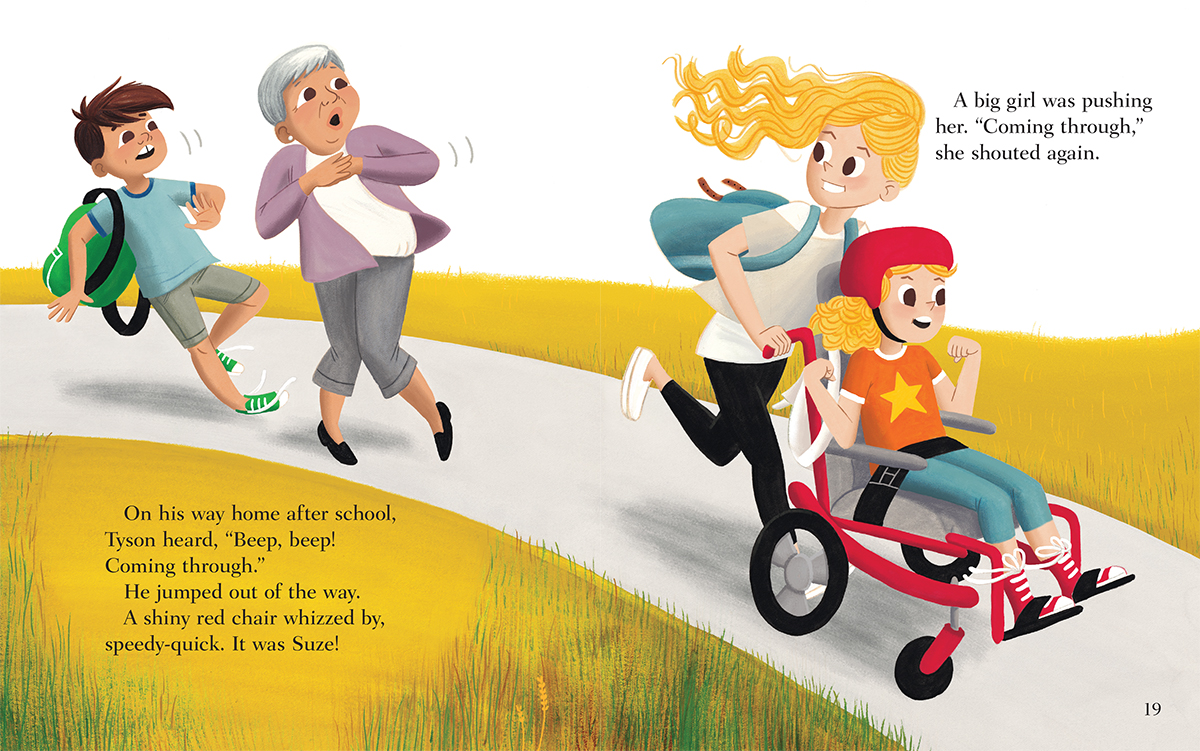 Awards
Short-listed, OLA Blue Spruce Award, 2021
Commended, Best Books for Kids and Teens, Canadian Children's Book Centre, 2020
Commended, Toronto Public Library First & Best Booklist, 2020
Rights Sold
French (N. Amer) - Éditions Scholastic
Selling Points
A story featuring a child with special needs thriving in a regular classroom setting.
A highly readable and energetic story that children, especially those that are in constant motion, will relate to and enjoy.
Contact Information
Maral Maclagan, Rights and Contracts Manager
mmaclagan@scholastic.ca | 416-915-3524
604 King Street West, Toronto, ON, M5V 1E1