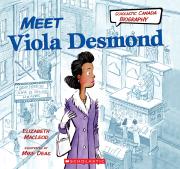 Scholastic Canada Biography: Meet Viola Desmond
by Elizabeth MacLeod, illustrated by Mike Deas
ISBN 9781443163873 Hardcover
32 Pages | 9.3" x 9.27" | Ages 6 to 10
See an excerpt

Meet Viola Desmond, entrepreneur and trailblazer for racial equality in Canada!
On a rainy November day in 1946, Viola decided that she would not give up her seat in the unofficial white section of a movie theatre in New Glasgow, Nova Scotia. Viola knew she was being asked to move because she ws black. She was jailed, tried and found guilty of an unfair charge. But Viola and her supporters persisted in their campaign for social justice — all the way to Nova Scotia's Supreme Court.
Because when Viola decided to do something . . . she did it!
This new picture book biography series features simple text and full-colour, comic-flavoured illustration with speech balloons that help bring the story alive. Historical photos and a timeline support the narrative.
Excerpt: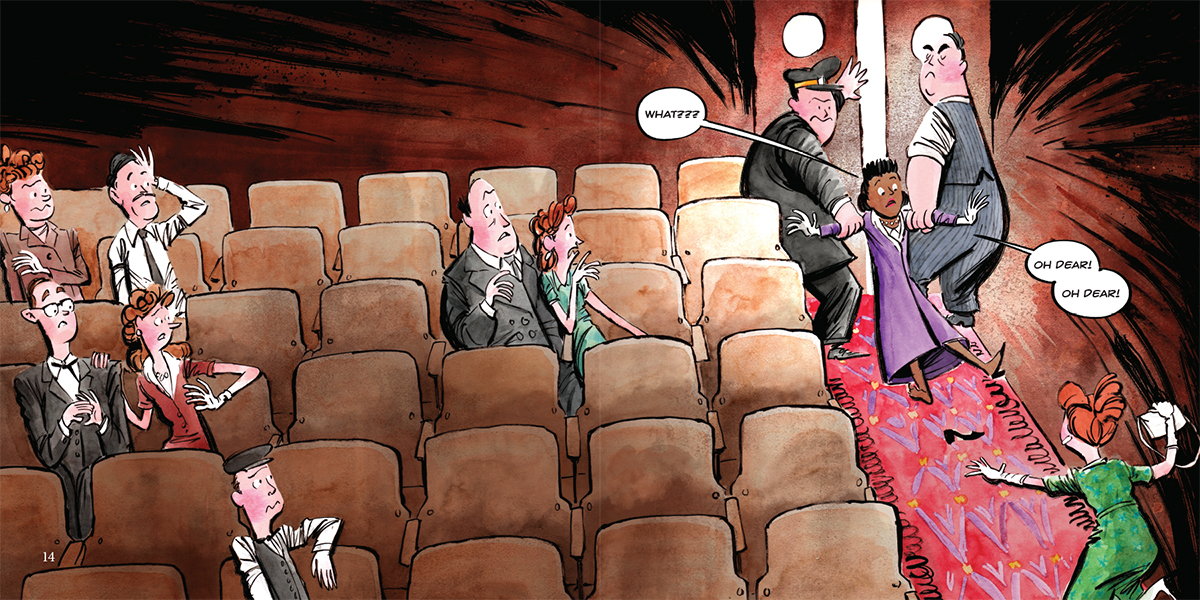 Praise for Meet Viola Desmond 
"The story is fast paced, with dramatic, emotion-filled scenes. Meet Viola Desmond should be in libraries across Canada."— CM: Canadian Review of Materials, Highly Recommended
Awards
Commended, Best Books for Kids and Teens, Canadian Children's Book Centre, Starred Selection, 2019
Short-listed, Hackmatack Children's Choice Award (Atlantic Canada), 2019
Winner, OLA Silver Birch Express Award, 2019
Commended, OLA Best Bets, 2018
Commended, Resource Links, Best of the Year, 2018
Extras
Rights Sold
French (N. Amer.) - Éditions Scholastic
Selling Points
This lively and colourful new biography series is unlike anything available!
A great introduction to larger issues.
Viola Desmond's story encourages thought on civil rights and social justice.