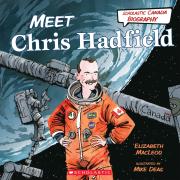 Scholastic Canada Biography: Meet Chris Hadfield
by Elizabeth MacLeod, illustrated by Mike Deas
ISBN 9781443163897 Hardcover
32 Pages | 9.3" x 9.23" | Ages 6 to 10
See an excerpt

Meet Colonel Chris Hadfield, the first Canadian to walk in space — and make a music video while in orbit!
When Chris Hadfield was a boy, Canada didn't have a space program. Yet, he dreamed of becoming an astronaut. Everything Chris did in his life — his engineering studies, his career as a test pilot and his commitment to learning — prepared him for the day when the impossible became possible. Chris served three remarkable missions in space, sharing his love of our planet and the universe with people all over Earth. On his last mission, Chris was in command of the International Space Station when a crisis hit. The ISS developed a leak in its cooling system. Chris and his team would have to repair it before it was too late!
Chris spent his whole life getting prepared. . . and he was ready!
This new picture book biography series features simple text and full-colour, comic-flavoured illustration with speech balloons that help bring the story alive. Historical photos and a timeline support the narrative.
Excerpt: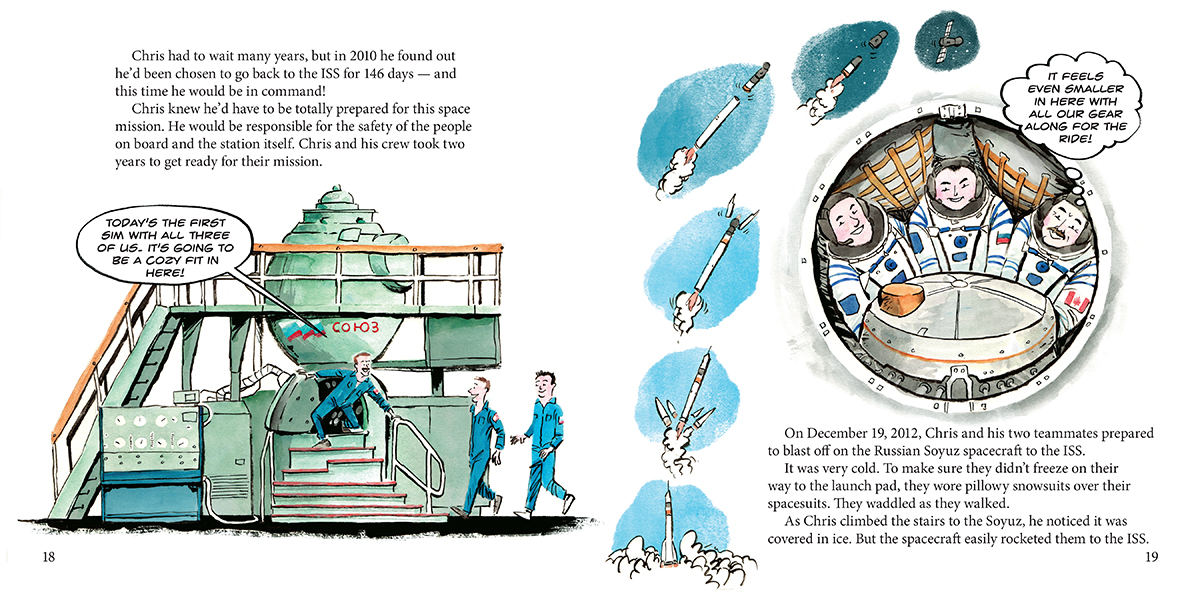 Awards
Commended, Best Books for Kids and Teens, Canadian Children's Book Centre, 2019
Commended, OLA Best Bets, 2018
Commended, Resource Links, Best of the Year, 2018
Extras
Rights Sold
French (N. Amer.) - Éditions Scholastic
Selling Points
Col. Chris Hadfield's countless accomplishments make him a trusted advocate for science and technology.
Thanks to his outreach while in space, Hadfield has a huge social media presence.
Reinforces the importance of STEM learning — the sky is not the limit!