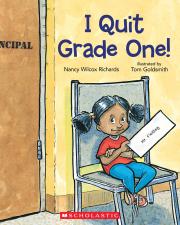 I Quit Grade One!
by Nancy Wilcox Richards, illustrated by Tom Goldsmith
ISBN 9781443139199 Paperback
32 Pages | 8.02" x 10" | Ages 3 to 7
See an excerpt

Change is hard. Can it also be good?
Stella loves everything about being in Ms. Carter's class. When she learns Ms. Carter is leaving, Stella worries that a new teacher won't know how things work. She takes her concerns straight to the top, with a letter to the principal. And Stella warns him that if her demands aren't met, she's going to have to quit grade one.
A heartwarming story about the incredible bond children have with their teachers.
Excerpt: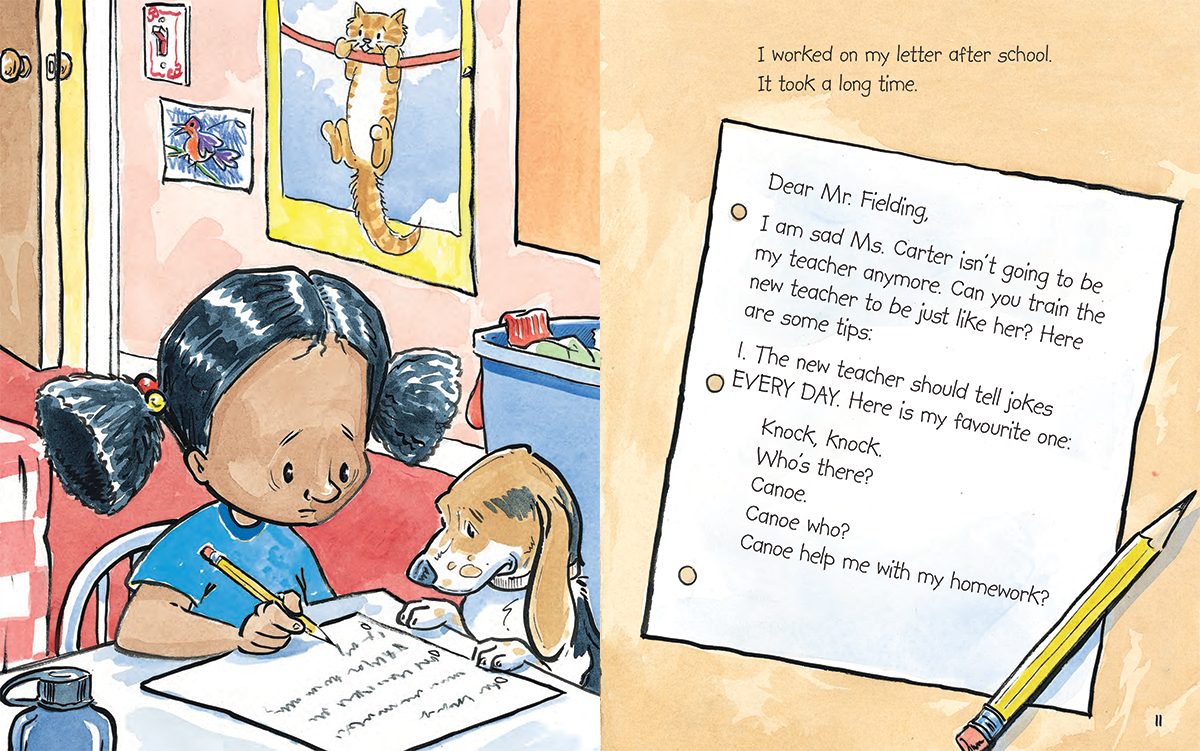 Awards
Commended, Best Books for Kids and Teens, Canadian Children's Book Centre, 2018
Commended, Resource Links, Best of the Year, 2017
Rights Sold
French (N.Amer.) - Éditions Scholastic
Selling Points
Children form very strong attachments to a favourite teacher.
The emotional impact of change is depicted genuinely from a child's point of view.
Humour and restrained writing gives the book an authentic feel
Shows the initiative on the child's part to write a letter to ask for what she wants.