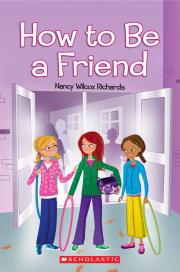 How to Be a Friend
ISBN 9781443104852 Paperback
96 Pages | 5.2" x 7.59" | Ages 7 to 9
See an excerpt

A young girl with epilepsy is nervous about being the new girl in school — and worried about keeping her condition a secret.
Lexie is new to grade three and she has a secret. She has epilepsy. Worried that she'll be thought of as different, she shyly avoids class discussion and recess (where she fears she will be teased for wearing a helmet).
But hiding her condition proves to be dangerous when she is pressured into eating food that her treatment diet doesn't allow, and must stay home for several days.
As time passes, Lexie gains confidence and makes friends among her classmates, even giving a presentation about epilepsy to the entire class. One dreaded day she actually has a seizure in the schoolyard — and learns that good friends can be trusted to understand and accept who you are, and even help out in times of trouble.
Following her previous novels, which includ How to Handle a Bully and How to Tame a Bully, author Nancy Wilcox Richards has written another wonderful story that promotes empathy, respect, acceptance and kindness among everyday elementary school children.
Excerpt: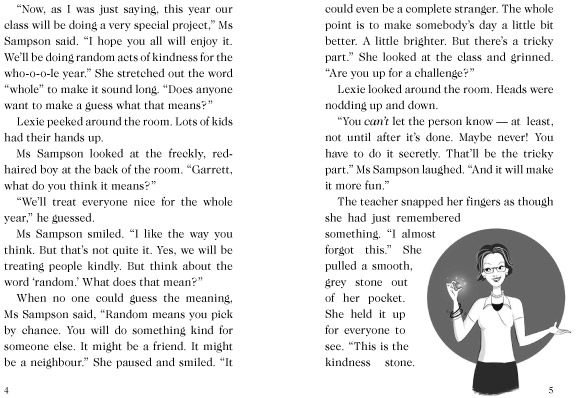 Awards
Commended, Best Books for Kids and Teens, Canadian Children's Book Centre, 2012
Extras
Rights Sold
English (Australia) - Scholastic Australia
English (UK) - Scholastic UK
French (N. Amer.) - Éditions Scholastic
Selling Points
Special needs are an area of interest for parents, teachers and kids.
There is demand for fiction with a special needs theme in a chapter book format.
Character education is a popular topic with teachers and parents.
Kids will relate to the familiar situations depicted in the story: accepting a new classmate, coping with a disability, coping with bullying, developing confidence, extending friendship, etc.
Catchy illustrations add greatly to the book's appeal, as does the light and humorous tone.
Tie-ins to curriculum: Social Studies, Health and Physical Education; Character education.