Hockey Timeout
by Irene Punt, illustrated by Gary O'Brien
ISBN 9781443146494 Paperback
96 Pages | 5.29" x 7.6" | Ages 7 to 9
See an excerpt

What do you do when the star player hogs the puck?
The Glenlake Hawks are gearing up for a big game against the Grey Wolves, a fearsome team with an unbeatable goalie. Luckily for the Hawks, Sam is a star on the ice, leading the team in goals. But when Sam's poor sportsmanship and bad attitude start to affect the rest of the players, Tom has to find a way to get everyone back to playing like a team.
Excerpt: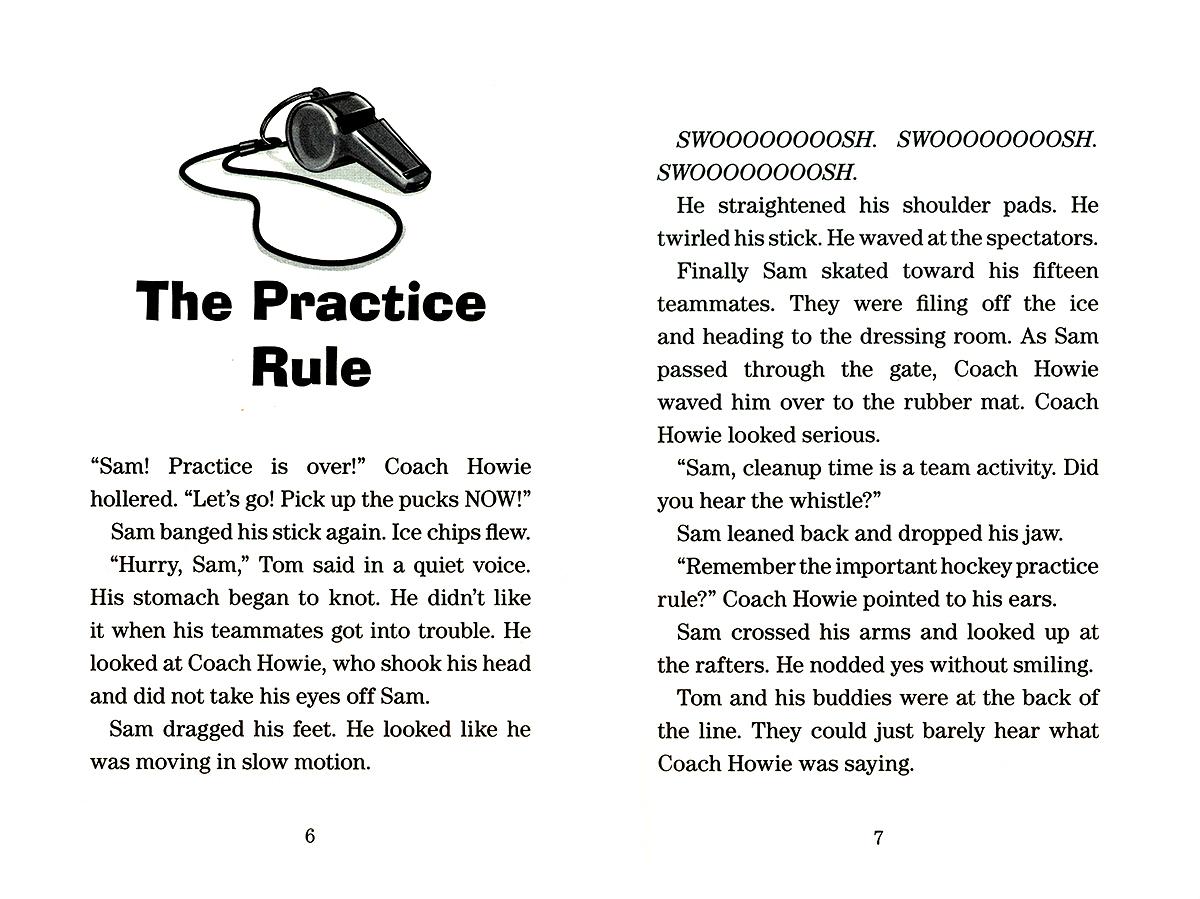 Rights Sold
French (N. Amer.) - Éditions Scholastic
French (World
excl. N. Amer.) - Bayard
German - Jacoby Stuart
Turkish - Arkadas
Selling Points
Signature art style and deadpan humour have made Oldland's books very popular.
A goodnight book from a bedtime specialist.