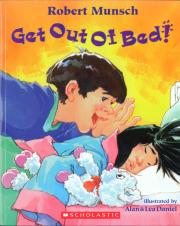 Get Out of Bed!
by Robert Munsch, illustrated by Alan Daniel, Lea Daniel
ISBN 9780590124737 Paperback
32 Pages | 7.99" x 9.99" | Ages 3 to 8
See an excerpt

After watching TV until the wee hours of the morning, Amy finally drags herself to bed. When her family calls her for breakfast, she's still fast asleep. What's more, she's impossible to wake up!
Excerpt: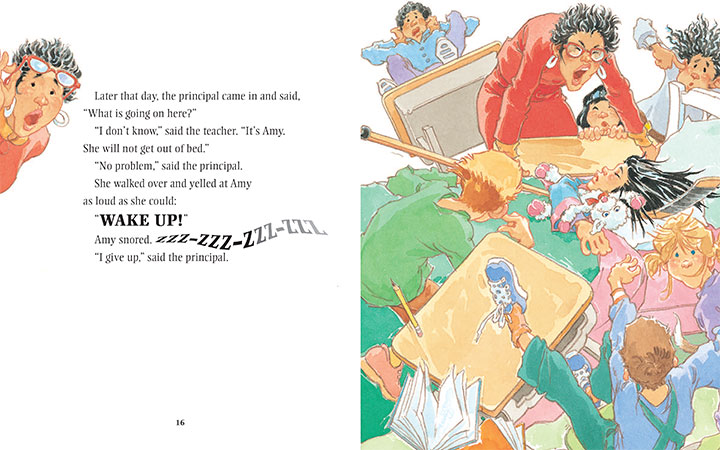 Rights Sold
Arabic - Dar El Ilm Lilmalayin
Chinese Simplified - Beijing Baby-Cube
English (US) - Scholastic Inc.
English (Asia) - Scholastic Asia
French (N. Amer.) - Éditions Scholastic