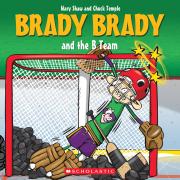 Brady Brady and the B Team
by Mary Shaw, illustrated by Chuck Temple
ISBN 9781443175319 Paperback
32 Pages | 8.035" x 7.981" | Ages 4 to 8
See an excerpt

Chester keeps missing practices and games. Is he still committed to the Icehogs?
The Icehogs' first practice doesn't go very well. Chester is a no-show to mind the net and in turn, Tes, Kev and Caroline discover that being a goalie isn't easy. Things go from bad to worse when Chester doesn't show up for the first game either and the Icehogs have to forfeit. There is even talk of Chester playing for another team!
When Brady discovers the real reason for Chester's spotty attendance, the Icehogs rally around their goalie and cheer him on as he competes — at the Spelling Bee finals.
Excerpt: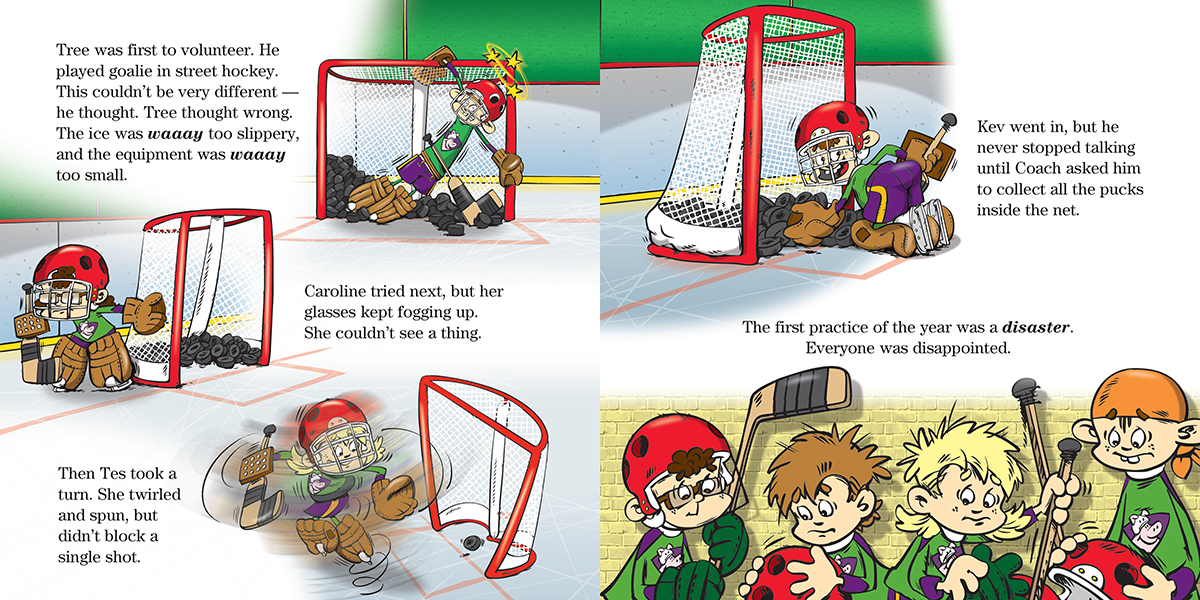 Extras
Rights Sold
French (N. Amer) - Éditions Scholastic
Selling Points
Highly popular series now available through Scholastic Canada!
Will appeal to boys and baseball fans
Story that celebrates community, teamwork and caring about the world we live in.