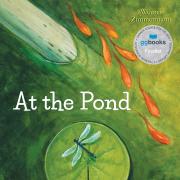 At the Pond
ISBN 9781443142878 Hardcover
32 Pages | 10.36" x 10.27" | Ages 0 to 6
See an excerpt

A stunning new picture book that serves as a spectacular meditation on the wonders of nature. 
From Werner Zimmermann, the bestselling and award-winning illlustrator of Pippin the Christmas Pig and A Porcupine in a Pine Tree, comes a new book featuring lush artwork and spare text about life in the wild.
One fish, two fish, three fish, four . . .
Spend a lazy summer day exploring a tiny, perfect slice of nature! Count goldfish as they swim about the tranquil pond. Watch as sunlight moves across the water. Spot a water lily blossoming, frogs and water striders hopping through, a heron flying by. With a simple text and rich, lifelike paintings, Werner Zimmermann has created a peaceful meditation on nature and a unique and beautiful world for readers of all ages to enjoy.
Continue the learning journey at the end of the book, where you'll find more information on all the animals that call the pond home.
Excerpt: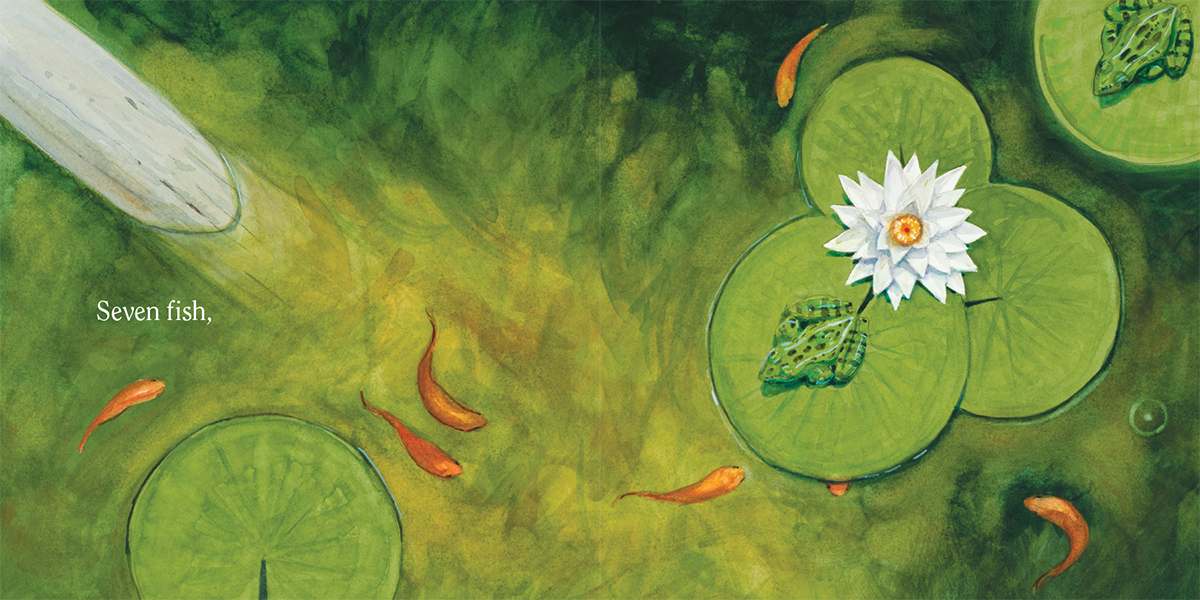 Awards
Commended, Best Books for Kids and Teens, Canadian Children's Book Centre, 2019
Short-listed, Governor General's Award for Children's Literature - Illustration, 2018
Commended, Resource Links, Best of the Year, 2018
Rights Sold
French (N. Amer.) - Éditions Scholastic
Selling Points
More than a counting book, this title includes fascinating details about the natural world.
A perfect introduction to mindfulness. Readers can linger on each page to savour the peaceful images.
Information about the pond life shown will be included at the back of the book
In this unique vision, perspectives shift not by angle but by the hour, as the sun moves across the sky. Children can count the fish and spot other pond dwellers. Parents will appreciate the peacefulness and beauty of the paintings and note details such as the shifting light on the water as the book progresses. A beautiful volume to pore over again and again! The book was inspired by Werner's granddaughter, who was fascinated by his goldfish pond. But this is not a simple counting book – we also see all the flora and fauna of this tiny but remarkable ecosystem change and interact over the course of a single day.