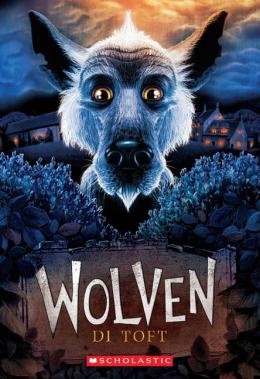 Wolven
Scholastic Inc | ISBN 9780545171106 Paperback
352 Pages | 5.25" x 7.56" | Ages 8 to 12

Scholastic Inc | ISBN 9780545171090 Hardcover
336 Pages | 5.71" x 8.52" | Ages 8 to 12

With his big, snaggly teeth, patchy white fur, and glowing orange eyes, Woody is a far cry from cute. Yet Nat is strangely drawn to the rough mutt that howls at the moon. And before long, Nat learns that Woody's not a dog at all-he's a Wolven: the last of a noble breed of lycan; a shape-shifter who changes from beast to boy without much warning! But Nat's not the only one wise to Woody's secret: A rogue fovernment agency has picked up his scent and wants to trap him and turn him into a hairy new breed of bioweapon!
Raves & reviews:
Praise for Wolven
"Briskly folds magic and slapstick into a madcap scramble." -Kirkus Reviews, starred review