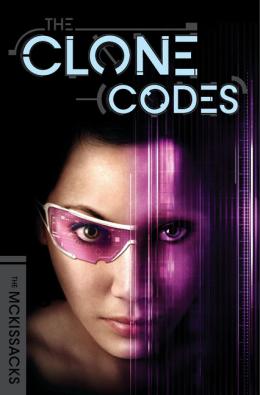 The Clone Codes
Scholastic Inc | ISBN 9780439929837 Hardcover
192 Pages | 5.7" x 8.55" | Ages 12 & Up

The Cyborg Wars are over and Earth has peacefully prospered for more than one hundred years. Yet sometimes history must repeat itself until humanity learns from its mistakes. In the year 2170, cyborgs and clones are treated no better than slaves, and an underground abolitionist movement is fighting for freedom. Thirteen-year-old Leanna's entire life is thrown into chaos when the World Federation discovers her mom is part of the radical Liberty Bell Movement. As startling family secrets are revealed, Leanna must face truths about self-identity and freedom. Through time travel, advanced technologies, and artificial intelligence, this exhilarating adventure asks what it means to be human and explores the sacrifices an entire society will make to find out.