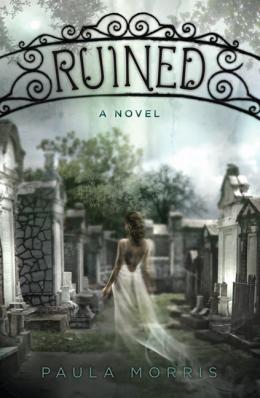 Ruined
Scholastic Inc | ISBN 9780545042147 Paperback
320 Pages | 5.27" x 8.01" | Ages 12 & Up
Scholastic Inc | ISBN 9780545042154 Hardcover
304 Pages | 5.75" x 8.5" | Ages 12 & Up
In a starred review, PW called this "a haunting love letter to New Orleans."
Rebecca Brown couldn't feel more out of place in New Orleans, where she comes to spend the year. She's staying in a creepy old house with her Aunt Claudia, who reads tarot cards for a living. And at the snooty prep school, the filthy-rich girls treat Rebecca like she's invisible. Only gorgeous, unavailable Anton Grey seems to give Rebecca the time of day, but she wonders if he's got a hidden agenda. Then one nigh, in a cemetery, Rebecca makes a friend. Sweet, mysterious Lisette is eager to show Rebecca the nooks and crannies of New Orleans. There's just one catch: Lisette is a ghost. A ghost with a deep, dark secret and a score to settle.
As Rebecca learns more from her ghost friend-and as she slowly learns to trust Anton Grey-she also uncovers startling truths about her own history. Will Rebecca be able to right the wrongs of the past, or has everything been ruined beyond repair?
Raves & reviews:
Priase for Ruined
"The moody tale throughly embraces the rich history, occult lore and complex issues of race, ethnicity, class and culture that have defined New Orleans for centuries, turning the city into a character in its own right." - Publishers Weekly, starred review