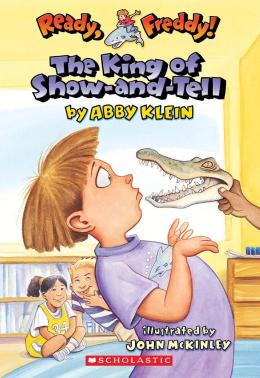 Ready, Freddy! #2: The King of Show and Tell
Scholastic Inc | ISBN 9780439555982 Paperback
96 Pages | 5.23" x 7.59" | Ages 4 to 8

Robbie impresses all his friends in first grade when he brings a real alligator head to show-and-tell. How can Freddy beat that? When a baby bird falls out of a nest, he hatches a plan. But his mother doesn't like animals in the house, and he doesn't know how to feed a baby bird. Robbie and even his sister Suzie, help Freddy figure out a way to be the king of show-and-tell.