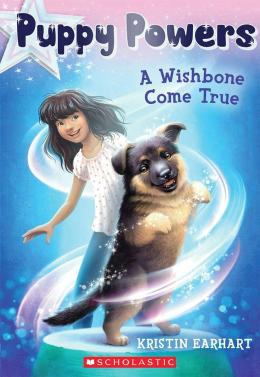 Puppy Powers #1: A Wishbone Come True
Scholastic Inc | ISBN 9780545620703 Ebook
96 Pages | Ages 7 to 10
Adorable puppies plus magical powers equals chapter book perfection!
Lexi Johnson has to face the cold, hard truth — her parents are never going to relent on the NO DOGS ALLOWED rule.
Or are they? When a mysterious pet store comes to town, Lexi suddenly has reason to hope. There's something special about the animals at Power's Pets . . . something downright magical!