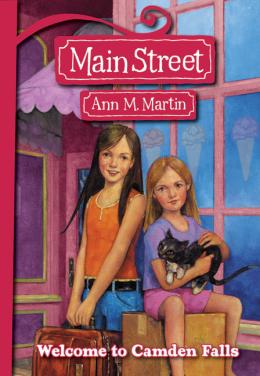 Main Street #1: Welcome to Camden Falls
Scholastic Inc | ISBN 9780439868792 Paperback
192 Pages | 5.3" x 7.61" | Ages 9 to 12

Flora and Ruby do not want to move to Camden Falls. But they don't really have a choice their parents are dead and their grandmother Min is taking them in. It's strange to be in a new place. But luckily, it's a very welcoming place.Combining the heart of her Newbery Honor winning fiction and the spirit of her legendary Baby-sitters Club series, Ann M. Martin introduces a timeless new series that girls will embrace and cherish.
Raves & reviews:
"The characters [Ann Martin] creates...are likely to keep readers coming back to this series for a long time." The Washington Post