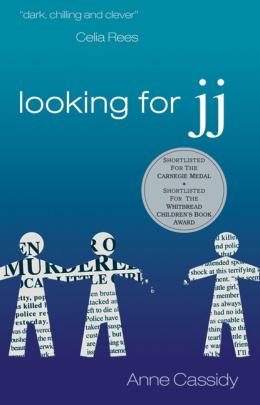 Looking For J.J.
Scholastic Canada Ltd | ISBN 9780439947701 Paperback
304 Pages | 5.04" x 7.74" | Ages 12 & Up

A gripping and emotionally searing novel about a child murder and the story behind it - a Lovely Bones for the YA market. Three children walked away from the cottages on the edge of the town towards Berwick Waters. Later that day only two of them came back... Alice Tully knows exactly what happened that spring day six years ago, although it's still hard for her to believe it's real. She'll never be able to forget, even though she's trying to lead a normal life - she has a job, friends and a boyfriend whom she adores. She's making a go of things, putting her past behind her at last. But Alice's past is dangerous and violent and sad - and it's about to rip her new life apart. Awards: Winner, Booktrust Teenage Prize, 2004. Shortlist, Whitebread Children's Book Award, 2004 and Carnegie Medal, 2004.
Raves & reviews:
Praise for Looking for JJ: "Dark, chilling and clever." - Celia Rees. "Compassionate, unsensational and unflinching." - Guardian. "The power play between the three young girls at the centre of the story is spot-on... this book is difficult to put down." - Adele Geras, TES.