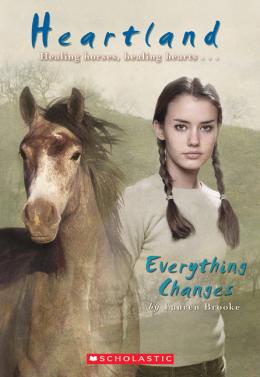 Heartland #14: Everything Changes
Scholastic Inc | ISBN 9780439425094 Paperback
176 Pages | 5.26" x 7.64" | Ages 9 to 12

A new horse has arrived at Heartland. It is a stunning blue roan stallion - a Mustang that was purchased at a round-up out West. He has a beautiful, independent spirit. Amy understands how to work with strong-willed horses. She has always had a sense of how to approach each one. With time, even the most defensive and fierce horses have grown to understand her, to yearn to reach out to her and make the bond. But this horse is different. He isn't angry or misunderstood. He is proud. When Amy watches him gaze out over the paddock fence, she wonders if he was meant to be wild and free.