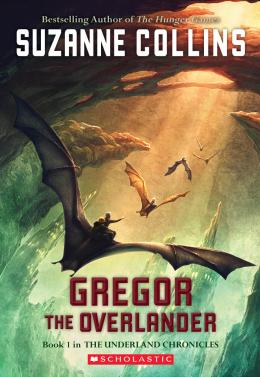 Gregor the Overlander
Scholastic Inc | ISBN 9780545317931 Ebook
336 Pages | Ages 8 to 12

Life hasn't been the same for 11-year-old Gregor since his father disappeared without a trace. But when Gregor follows his younger sister into the air duct of the laundry room in their apartment building, his life changes more than he could ever imagine. He finds himself in the Underland, where a battle is brewing between strange looking humans, rats, spiders, and cockroaches.