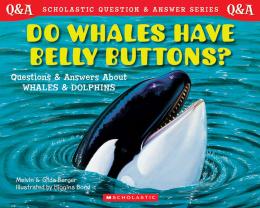 Do Whales Have Belly Buttons?: Questions and Answers about Whales and Dolphins
Scholastic Inc | ISBN 9780439085717 Paperback
48 Pages | 10.02" x 8.01" | Ages 4 to 8

Provides answers to such questions about various species of whales and dolphins as "Do all whales have teeth?", "How long do most whales live?", "Why do dolphins whistle?", and "Can dolphins save humans?"