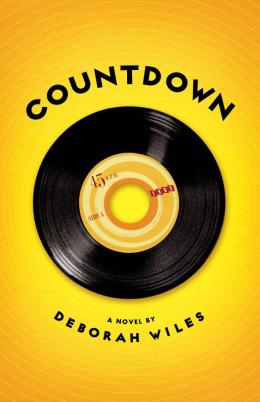 Countdown
Scholastic Inc | ISBN 9780545106054 Hardcover
400 Pages | 5.81" x 8.53" | Ages 9 to 12

It's 1962 and it seems that everyone is living in fear. Eleven-year-old Franny Chapman lives with her family in Washington, DC, and can feel the fear of the nation in the days surrounding the Cuban Missile Crisis. Amid the pervading threat of nuclear war, Franny must face the tension between herself and her younger brother, figure out where she fits into her family, and learn to look beyond outward appearance. For Franny, as for all Americans, it's going to be a life-changing week. From award-winning author Deborah Wiles, this first entry in a new Sixties Trilogy tells the story of one girl with insight, warmth, and hope, set against the backdrop of one of the most politically and culturally defining periods in history.
Raves & reviews:
Praise for Deborah Wiles: Love, Ruby Lavender "Wiles hasÂ… created a timeless story of life and death, the bond between grandparent and grandchild, and the reality that, regardless, "life does go on." -Booklist Each Little Bird That Sings Unique characters, inventive names, a fresh voice and an honest portrayal of life and death are a match made in heavenÂ… a memorable tribute to the joys of living." -Kirkus Reviews