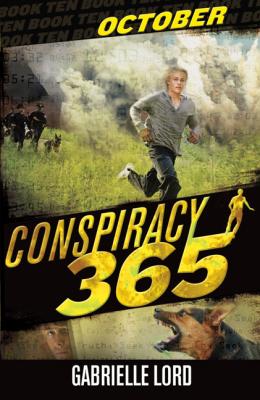 Conspiracy 365: October
Scholastic Canada Ltd | ISBN 9781443104777 Paperback
192 Pages | 5.01" x 7.83" | Ages 10 to 14

Cal's enemies are rising in number just as quickly as his days are running out. A gunshot rings out as Cal hides from his stalkers, and a hostile desert seems determined to become his final resting place.

Meanwhile his plan to break into Oriana's safe seems impossible, but it could also be his only hope for survival.

The clock is ticking. Any second could be his last.