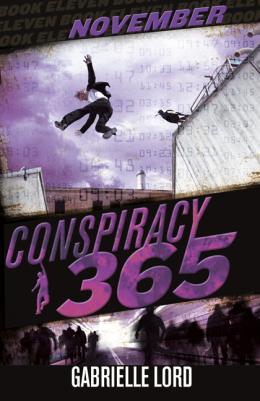 Conspiracy 365: November
Scholastic Canada Ltd | ISBN 9781443104784 Paperback
192 Pages | 5.01" x 7.83" | Ages 10 to 14

The December 31 deadline is fast approaching, and Cal's enemies are closing in on all sides. Even the notorious "Toecutter" Durham has emerged from the underworld to join the hunt.

With so many answers finally imminent, it's more crucial than ever that Cal dodge danger and stay alive.

He has 61 days left...