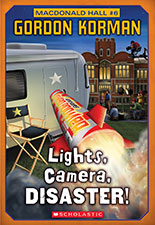 ISBN 978-1-4431-2497-3 PBK
ISBN 978-1-4431-2806-3 EBK
232 pages
Ages 9 to 12
5 ¼" x 7
5
/
8
"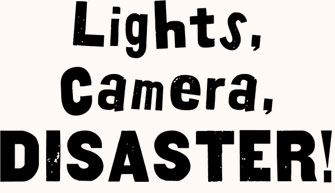 "I never get caught."
—Bruno Walton
Macdonald Hall has been chosen as the set for a Hollywood movie, featuring superstar Jordie Jones.
Bruno Walton would do anything to be in the movie. Boots O'Neal will do anything to keep Bruno out of trouble. Meanwhile, the girls at the school next door would do anything to meet Jordie Jones.
When they discover that the star just wants to be a normal guy, one who plays hockey, hangs out with friends, and goes to dances, Bruno and Boots decide to help Jordie out.

Who would ever have guessed that a favour could go so wrong, so fast? Anyone who knows Bruno and Boots, of course, because when they're around, no day is complete without some really special effects.
Read an excerpt!