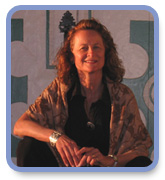 Virginia Frances Schwartz
Virginia Frances Schwartz knew she wanted to be a writer by the time she went to school. She grew up in Stoney Creek, Ontario, in the heart of the fruit belt. Her backyard was a 20-acre orchard of blossoming fruit trees where she played, daydreamed and read.
By sheer luck, the one library in the whole county was a block away from Virginia's house. After she had read everything in the juvenile section, the librarian allowed her access to the young adult section, where a collection of historical fiction and mysteries fed her imagination. It wasn't until she was an adult that Virginia finally focused on writing. But the journey there took a while.
Virginia began her career teaching fourth and fifth grades. She loved teaching writing and reading the most. She often wished she could teach writing all day. That wish came true. She attended Columbia University in New York to be trained as a teacher of The Writing Process. "Each day, I visited classrooms to inspire and train young writers from kindergarten to grade six," Virginia explains. It was during this tenure as a writing teacher that her first book, Send One Angel Down was accepted for publication. Her teaching also inspired the book 4 Kids in 5E, which chronicles a group of city kids as they learn to cope with their complicated lives.
However, Virginia's main subject has always been historical fiction. She suspects this comes from rooting for the underdog. "It is no surprise to me that I write about slaves, immigrants and First Nations. These groups suffered tremendous hardships and injustices. In my novels, I give them hope and a different life," she says. "My characters seem to find me. I did not decide, for instance, to write about slavery."
Virginia had discovered that her students responded more strongly when reading poems and acting out plays about the slave experience. Then, after reading Alex Haley's A Different Kind of Christmas, she began to ask questions. Why did others allow slavery to happen? What would I have done to help? One night, "a girl's face appeared in my mind. She was thin, Black, and looked tortured. At once I knew she was a slave. She had a story to tell. All I had to do was listen." That character was Phoebe and her story became If I Just Had Two Wings.
The character of Solomon came to Virginia one hot August afternoon as she was swimming. The face of the young boy she had been seeing in her mind began telling her how he had lost his grandpa. The scene unfolded like a movie and she wrote it all down as fast as she could. The story would evolve into her latest book, Crossing to Freedom.
After 22 years of teaching, Virginia is now a full-time writer. She still indulges her passion to teach writers by teaching adults at UCLA's Creative Writing program online.